For over 140 years, PRIER has been defined by true American virtues, grit, and tenacity. It was founded in 1881 by a German emigrant and originally manufactured a variety of household goods, lamps, and other wares.
Steady growth brought fortune, and PRIER supported the United States military efforts throughout the 20th century, in World War II and Korea.
Through the years, PRIER has defined its model and today produces a wide range of brass plumbing parts and other plumbing products - notably its series of commercial, residential, and ground hydrants.
Grit and tenacity - two virtues that have defined PRIER's support of the U.S. military through the past hundred years - also underly the plumbing products they create.
There is a reason that PRIER hydrants are some of the most well respected in the industry.
So, while you should keep PRIER hydrant repair parts on hand (as a matter of preparedness) there are a number of attributes that qualify PRIER's equipment as industry-defining.
Here are some spot samples of features that underscore the rugged quality of their commercial and residential hydrants.
Top Quality Features of PRIER Hydrants
Many PRIER hydrants, specifically their ground hydrants, are made with cast iron heads and lever handles. This adds a strong degree of physical durability.
However, it's just as important to be able to render effective, streamlined maintenance. Many PRIER ground hydrants can be serviced without the need to remove the head or handle.
One size does not fit all in either residential or commercial plumbing. PRIER hydrants are commonly available in several standard sizes, in order to better fit the environment. Custom lengths are available by request.
PRIER hydrants are also user-friendly. Many of them contain flow control locks in the design of the hydrant, allowing for easy water flow adjustments as needed.
Some PRIER hydrants also contain built-in backflow preventers with vacuum breakers. Many of them contain EPDM seals. EPDM is a high-quality rubber-like polymer that is resistant to the elements, extreme temperatures, many forms of chemical attack including ozone, and also to ultraviolet radiation.
The pipe bodies on many of their ground hydrants are galvanized, making them much more resistant to corrosion - especially since part of the pipe body will be located underneath the ground and exposed to moisture, corrosive salts, and more.
Some of their ground hydrants are also compatible with optional brass pipes and operating rods for areas with extremely harsh conditions or water. Some are also made with brass garden hose adapters to buck the elements as well.
PRIER also offers ground hydrants that are compliant with the 2014 Safe Drinking Water Act, such as their YH Series ground hydrants.
Those in areas with harsh winters will be happy to know that many of their ground hydrants are freezeless. These suitable models feature automatically draining supply lines and hydrant valves which are connected to supply pipes that are below the frost line.
Their commercial ground hydrants are even tougher. For instance, their P-650 Commercial Ground Hydrant is freezeless, made of heavy-duty galvanized piping with options for all brass fittings, and features a solderless design.
For ease of use: many are made with large handles that can easily be manipulated, even when the operator is wearing thick or heavy gloves. Some of them also feature a bucket hook on the spout for easy filling.
PRIER's residential hydrants are tough, too, and give their ground hydrants a run for their money.
For instance, some of their residential hydrants feature anti-siphon vacuum breakers with EPDM backflow preventers and backflow check valves for safety and practicality.
Like their ground hydrant counterparts, they are built for long-term durability and to resist corrosion. Some of their residential hydrants are made with solid brass bodies, valve stem caps, seats and stem ends.
Some of them even include vandal-proof lockshields in their designs in order to prevent vandalism and incidental damage.
Plus, with a PRIER residential hydrant, you can buy with peace of mind as many of them are air tested at PRIER's facilities in order to ensure that they are leak-free.
Their commercial hydrants also exhibit uncommon quality. Many of them are tested to guarantee high pressure and temperature ratings and deliver high flow rates.
Many of them are made with additional value added features. For instance, PRIER Products' C-634 Commercial Hydrant contains multiple vent holes which not only assist with proper draining but help alleviate issues associated with insect nesting. This model is also engineered for ease of use - the same key operates the box lock and hydrant.
It also contains a patented PRIER feature known as "Triple Shutoff," which offers a triple redundancy scheme to ensure proper shutoff.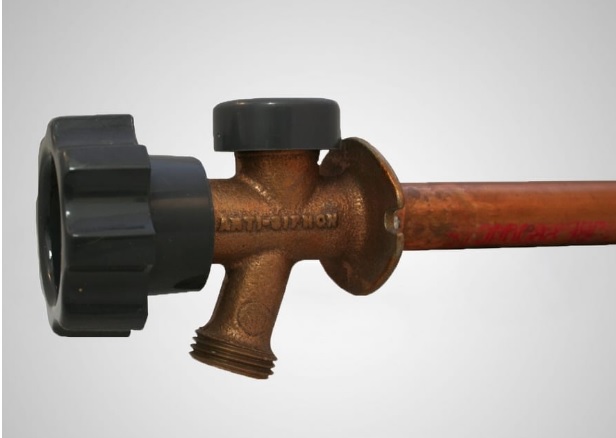 In addition, their commercial roof mount hydrants offer many of the same benefits as their ground hydrants.
For instance, many of them are self-draining, helping to prevent freezing related issues, can be operated with one hand, and have bucket hooks.
Like their other hydrants, they are made of heavy-duty materials like cast iron and brass and contain thick, heavy EPDM stoppers for long life and wear resistance.
Other models like PRIER's P-RH4 Sanitary Roof Hydrant uses a piston system rather than a venturi, meaning it doesn't need to be winterized. In addition, it, like PRIER's other roof hydrants, is designed to be attached to structural support points, instead of to the skin of the building.
It also features a lockable lever handle for ease of use and features a design that enables maintenance to be performed at the roof level without needing to disassemble or remove the entire unit.
Nearly Perfection, but Keep PRIER Hydrant Repair Kits Within Easy Reach
While PRIER plumbing hydrants are engineered for high quality, reliability and longevity, they, like all plumbing fixtures and equipment, benefit from conscientious, routine maintenance.
That's why we carry a wide range of official PRIER hydrant repair parts and kits. We carry the most basic and fundamental parts, ranging from packings and packing support washers to hex nuts to retaining screws and carriage bolts, among other replacement parts.
If you can't find it in our collection of PRIER hydrant repair parts, get in touch with us at Admin@QualityPlumbingSupply.com and we'll help you find it.