The fixtures and protocols established in commercial settings can and do have a pronounced impact on wastewater management, water conservation, and real savings for the business or institution in question.
Water management has been a big focus of the most influential manufacturers in the commercial plumbing industry, such as Sloan, Acorn Engineering, and Delany.
Let's take a quick look at some water management facts, and what technology is currently available in the industry to help combat poor water management practices.
Rising Cost of Water and Wastewater Services
Factors that are somewhat out of the control of building administrators and plumbers - like leaks, clogged drains, and damaged pipes - can result in a waste of water. So can poor water management practices.
Unfortunately, so can fixtures themselves. Since the early 2000's (and perhaps longer) the cost of water and of wastewater services have both risen. Every drop of water wasted is a penny, or a fraction of a penny, removed from the pocket of the business or institution. Pennies - and fractions of pennies - add up.
Moreover, sanitary fixtures and equipment account for a huge amount of water usage in most commercial, industrial and institutional settings. Over 20% of water use is attributable to sanitary fixtures in schools, restaurants, office buildings, hotels, and hospitals. The highest percentage is in schools, where just under 50% of water use is attributable to sanitary fixtures.
The takeaway? Improved water management protocols or updated plumbing fixtures that optimize water usage by cutting back waste can make a huge difference. It's also important to note that sanitary fixtures account for a large portion of water usage.
This is exactly why producers like Delany invested significantly in improved engineering. It just so happens that they developed a system that has stood the test of time. It's not new - but since 1948 the Regulation Screw has set the standard in the field for water conservation in flushometers.
In the Field Water Conservation with the Field-Adjustable Regulation Screw
Consider a flushometer like Delany UH451 Exposed Flushboy Ultra Valve. This Flushometer is set at .5 GPF. When you flush this flushometer, it'll run through a half a gallon, each and every time, whether you're flushing anything but water or not.
The discharge of a flushometer is largely dependent on two primary factors. These are in order of importance the size of the bypass orifice and the distance that the piston or diaphragm has to travel through the process.
Small holes refill slowly, and it takes more time for the piston or diaphragm to come down and shut off the cycle. Larger holes shut off the process more quickly, saving water. The distance the piston or diaphragm travels is also important, but this is set by the manufacturing company and cannot be easily manipulated.
This means that classically there was little that could be done to improve the water-usage economy of a flushometer before the release of Delany's Regulation Screw, which was a pioneer in water conservation and it remains a heavy hitter.
Delany remains the only company that has produced such a fitting that enables technicians to adjust the relationship between the diaphragm or piston and the distance it travels during a flush cycle. By adjusting the Regulation Screw up or down, this distance can be manipulated, which, without the need to address the bypass orifice in the valve, enables in the field changes to water consumption.
The Regulation Screw can easily be adjusted in the field via a screwdriver slot that is accessible by removing the cap cover. Raising the screw makes it necessary for the piston or diaphragm to go higher (travel farther) adding more water to the volume of the discharge.
However, lowering the Regulation Screw decreases the distance the piston or diaphragm must travel, slightly lowering the overall discharge from the flushometer. Being able to exercise fairly precise control over the water usage of Delany flushometers gives some control over total water consumption back to commercial and industrial administrators.
For almost a century, Delany has set the pace for commercial plumbing fixtures with field-adjustable features like the Regulation Screw. Delany flushometers that contain it do not require a special project for adjustment, nor retrofitting or replacement in order to improve water management practices.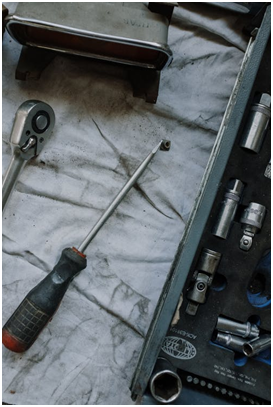 High-Quality Delany Flushometer Parts, Affordable Prices
Whether you're in the market for new Delany flushometer parts to restore aging fixtures or you need more information on the regulation screw and wastewater management practices, we are here to help.
Not only do we carry high-quality, genuine parts from top manufacturers, such as Acorn Engineering, Sloan, Bradley, and Delany flushometer parts, including bodies, handles, valves and valve seats, vacuum breakers and more. We can also help answer your questions or concerns as well.
Get in touch with us directly at Admin@QualityPlumbingSupply.com or at 1-833-251-4591 today if you have questions about any of our products, parts, or even how to set up a professional business account.