Ever since touchless electronic flushometers were first developed and introduced in the 1970s, the technology has taken over commercial and institutional infrastructure, almost by storm.
More and more facilities are opting for touchless flushometers, and in fact, completely touchless facilities.
Let's take a look at some of the reasons why.
Enhanced Sanitation
You probably don't need us to tell you that restrooms are naturally full of communicable pathogens, and the wet environment only exacerbates the potential for germs to multiply and spread.
Over the course of an hour, upwards of half a million bacteria can be introduced onto, or grow on, just one square inch of a given surface within a commercial restroom.
Minimizing the touch points in your restrooms can vastly improve their overall sanitation while minimizing the spread of germs and serving the best interests of public health and safety.
One of the prime ways to minimize touch points is to introduce touchless fixtures like electronic flushometers, but it is not the only way.
There are also touchless soap dispensers, faucets, paper towel dispensers, trash cans, and more. The fewer touch points, the better.
Greater Efficiency, Less Waste of Water
Urinals can consume up to a gallon of water per flush cycle - although this figure will vary according to the fixture and how it is used.
Like touch-free faucets, touch-free urinals can be programmed to deliver the optimal (minimal) amount of water per flush cycle, cutting back substantially on waste.
Minimizing touch points minimizes unnecessary flushes and helps cut back on water usage, which is better for the environment and, as you will see, for your facility's bottom line.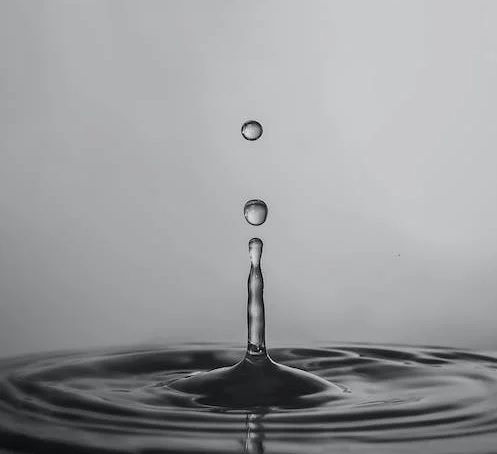 More Economical
Water is not free - let alone the fact that wasting water is not good for the environment, your facility still needs to pay for it.
The pennies associated with wayward flushes add up. Minimizing them will help cut your overall costs, making your venture less wasteful, or, depending on how you see it, more profitable.
Extended Fixture Lifespan
Users can be unreasonably hard on public bathroom fixtures, especially toilet and urinal flushometers. In fact, it's probably more common for users to kick the lever than to press it with their hands.
On the one hand (no pun intended) that keeps the user's hands cleaner - on the other, it's very rough on the fixture.
The less physical contact between a user and a fixture, the better for the fixture, and with fewer mechanical touch points (if not none) electronic, touchless flushometers will be less likely to experience abuse, and will consequently last much longer.
Potentially Improved Staff Productivity
This one goes back to the improved sanitation that electronic flushometers (and indeed, all touchless fixtures) can offer.
Especially in the modern era, in which so many of us are creating and accommodating advanced sanitation protocols, these procedures take a pronounced toll on human resources and productivity.
Stricter guidelines and an increased frequency of cleaning and disinfection are serious hurdles for many sanitation and housekeeping crews, especially those that are taxed for human resources.
Touch-free solutions like electronic flushometers minimize the number of touch points in a restroom, resulting in lower overall surfaces and surface area that need to be routinely disinfected - saving time, and money, and improving custodial productivity.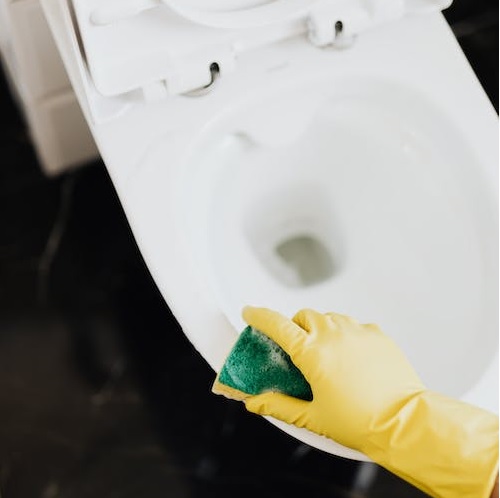 Improved Accessibility
Anyone who struggles to manually operate certain features of a restroom, for any reason, will be better served by most touchless fixtures, and not just by touchless flushometers.
Patrons with a limited range of motions or with disabilities that make the mechanical operation of bathroom fixtures difficult will find touchless, sensor-operated restrooms more inclusive and much more enjoyable to use, creating an overall better experience and a restroom that is potentially more compliant with applicable regulations.
A Sleeker, More Modern Image and a Better Overall Guest Experience
Users like new things, and specifically, they receive touchless fixtures very favorably. In fact, according to an article published in CleanLink.com, upwards of 70% of users prefer restrooms that have touchless fixtures. A separate article in McMorrowReports.com is even more telling, indicating a preference for touchless fixtures as high as 84%.
The bottom line: touchless fixtures, including but not limited to electronic flushometers, will give your bathroom a more modern slant, and a more hygienic appearance, and will be received more favorably by a larger number of users.
Users that enjoy the experience of using a public restroom are, notably, more likely to return, so that's also something to keep in mind.
Shop Electronic Flushometers Here
Need a supplier of electronic flushometer parts to make repairs for your clients, or preparing to install a facility's worth of new, touchless models?
We are your source for all major plumbing makes, and we carry fixtures, sensors, batteries for battery-powered fixtures, solenoids, and power accessories for touchless fixtures. Take a look through our collection via the link above, create an account today to start saving, and if you have any questions, get in touch with us at 1-833-251-4591.