TOTO Ltd. stands on the shoulders of more than 100 years of experience and expertise in commercial plumbing.
One of the five guiding principles underpinning TOTO's philosophy is to "provide high-quality products and services through ongoing research and development."
It is a principle to which TOTO has unflinchingly adhered for over 100 years - and which is evident in all of the most unique elements of proprietary technology associated with TOTO fixtures and systems, some of which are detailed here.
Touchless Technology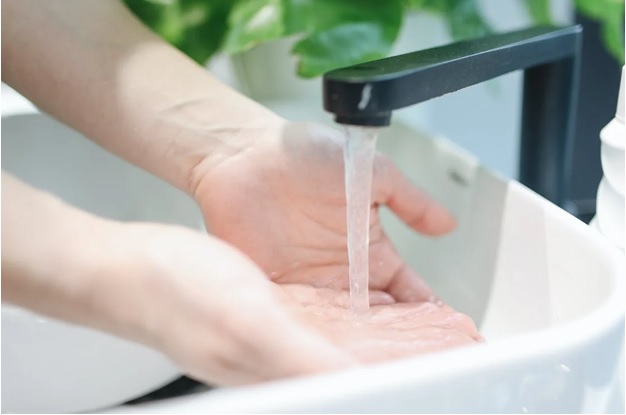 Immense resources are dedicated to designing public restrooms that have a minimum of touchpoints. These designs, which often incorporate touchless fixtures, help eliminate the spread of germs; but they can have other benefits as well.
Touchless restrooms result in less waste of water, while simultaneously reducing the strain on the workforce responsible for keeping them clean.
TOTO has pioneered the touchless movement with a wide range of touchless fixtures and technology that are pushing the envelope ever further.
Their catalog includes touchless Auto-Flush toilets and urinals, with Smart-Sensor flush valves that are energy-efficient, durable, and offer exceptional performance even in high-traffic, high-volume settings. They even generate their own power during use via a water-powered turbine and do not require minimum daily usage.
TOTO's collection also includes touch-free soap dispensers that further minimize the number of touchpoints in public restrooms. A micro-sensor under the spout guarantees accurate hand detection and the dispensers themselves feature an auto-purge cycle that prevents soap from obstructing the spout.
The company's products also include touchless faucets, which like TOTO's touchless urinals and toilets, power themselves through water-actuated turbines which charge themselves with every use, and which also require no minimum daily use. These sorts of touch-free faucets reduce touchpoints, minimize contamination, and reduce consumption of both water and electricity.
TOTO also offers touch-free hand-dryers that use high-speed air-wicking technology to dry hands in a matter of seconds. Moreover, they are energy efficient and extremely quiet, making them perfect for high-volume public restrooms.
TOTO's Smart Restroom IoT Integration
Water consumption and management of human resources are concerns for facilities managers around the world.
TOTO's touchless fixtures are now IoT capable, thanks to TOTO's Smart Restroom technology which empowers facilities managers to drive efficiency through cloud-accessible fixture usage data retrievable from anywhere in the world.
It's simple and effective. TOTO fixtures transmit data to collectors, which is securely uploaded to the internet. Managers can then retrieve usage data through devices equipped with the KOLO Smart Monitoring applications.
This enables facilities managers to detect failures and direct resources as needed. No more guesswork is necessary. Smart Restroom enables managers to make repairs on an as needed basis, not according to arbitrary schedules that sap resources.
TOTO's Smart Restroom also empowers managers to create usage heat maps which can be used to plan future improvements and make optimization decisions regarding space and labor.
It can also improve hygiene through the implementation of volume-based cleaning protocols and workforce management.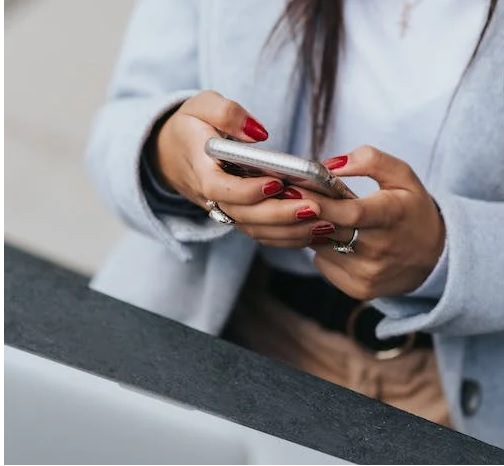 Additional Technologically Advanced Features
In addition to these unique features and innovations of TOTO plumbing fixtures and technology, the company has also produced numerous other technological advancements, including the following:
TOTO EcoPower: TOTO was the first company to introduce touchless, sensor-activated fixtures into the United States market. Their EcoPower fixtures feature sensors that accurately detect the presence of a user and minimize not only water usage but waste. Moreover, EcoPower fixtures are self-powered through the movement of a water turbine, minimizing their energy consumption.
TOTO has also created CEFIONTECT Glaze which discourages particulate material from adhering to porous ceramic surfaces, minimizing the need for harsh chemical cleaning agents. Ceramics treated with CEFIONTECT Glaze feature an electrically-charged, ionized layer that helps keep surfaces cleaner for longer. Fewer cleaning chemicals used and less water used in cleaning help keep waterways healthier and minimize water waste.
TOTO also created Double Cyclone technology which uses two nozzles instead of holes along the bowl rim to direct water around the bowl, cleaning more powerfully and effectively while simultaneously using less water.
Collectively these features make TOTO fixtures more energy efficient, more hygienic and more user friendly overall.
No Equipment Is Perfect: We CarryGenuine TOTO Equipment Repair Kits
While TOTO may be blazing trails in the commercial plumbing industry by consistently pioneering visionary new technology that wastes less water, uses less electricity, and stays cleaner for longer, no commercial plumbing equipment is failproof.
When your customers need repairs or upgrades, use official TOTO equipment repair kits. We carry a wide range of TOTO equipment repairs parts and kits as well as fixtures in our catalog of commercial brands.
In addition to genuine TOTO equipment repair kits, we also sell plumbing tools and parts from the leading manufacturers in the industry, including but not limited to Zurn, Kohler, and Sloan.
Create an account today to start saving on genuine manufacturer parts and contact us at 1-833-251-4591 if you have any questions about parts, pricing, or shipping.