Here at Quality Plumbing Supply, in addition to manual Delany plumbing products, we also offer sensor actuated products that support superior hygiene in restrooms and may potentially limit the spread of pathogens, and can support maintenance practices.
Delany plumbing products are widely known for their innovative features and unflinching commitment to quality. Their sensor-actuated products are no exception.
Infinite
Delany's Infinite line of touchless faucets sets a high standard for sensor-actuated faucets across the industry. Their fixtures, available in three different configurations featuring either internal or external batteries, internal or external solenoids, and external transformers, sport modern, streamlined, minimal aesthetics.
Delany's Infinite Faucets are all made with lead-free brass given a brilliant, chrome plated finish. Perhaps the best aspect of these sensor-actuated faucets is that they can be controlled with an easy-to-use remote. In order to maximize user-friendliness and support optimal water usage, simply adjust the settings with the included remote.
TruSense and TruSense Plus
Delany plumbing products also feature a number of sensor-actuated flushometers, including the highlights from the TruSense and TruSense Plus lines. Elegant and practical, Delany's design has placed the actuator behind the valve, creating a sleek, modern look and enabling the system to use an ultra low voltage power supply.
The TruSense line also features a number of advanced features that enhance its value. The TruSense Flushometers contain a mechanical override as well as a regulating screw that can be adjusted in the field to optimize water use with each flush. Like the Infinite Faucets, the TruSense Flushometers also come with a remote that can be used to adjust range and discharge rate. The TruSense plus models feature all of these benefits in addition to Delany's Mashaerator, a self-cleaning diaphragm.
Pulsar and Pulsar Plus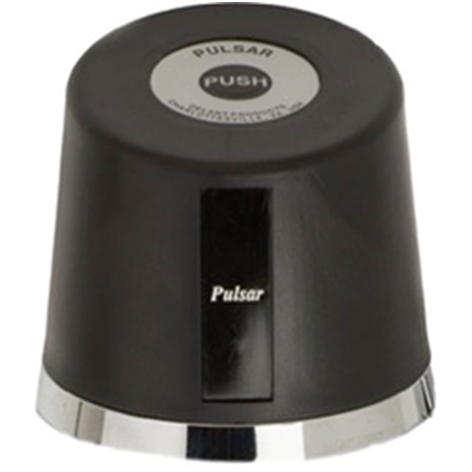 The Pulsar line of sensor-actuated Flushometers is powered by a long-lasting lithium battery with an estimated lifespan of 10 years. According to testing, the system should run through about 400,000 cycles before dying.
In addition to its long-lasting battery and high-quality internal solenoid, it is easy to install and field adjustments to its range and discharge are also easy via the remotes that come with these systems. The Flushometers in this line also feature removable main valve seats for streamlined maintenance and replacement. The Pulsar Plus models offer all of the previously mentioned functionality and come with a Mashaerator that can help keep the diaphragm clean and clear and help to prevent scale accumulation as a result of hard water.
SideArm: A Retrofit Solution
Is your current plumbing infrastructure currently entirely manual? Have financial analyses shown that it would be tenuous at best if not entirely impractical to update your current plumbing with sensor-activated faucets and flushometers?
Delany Products have have a solution. The SideArm is a groundbreaking hands-free actuator that can be used to convert any manual valve into a sensor-activated model. It is simple to use, can be retrofitted to all Delany flush valves, and is compatible with Sloan and Zurn valves as well. It is also convenient, accepting four Alkaline "C" batteries; it even has a low battery indicator light. Because it lacks a solenoid, it's suitable, even recommended for hard water environments, not to mention the fact that solenoids can be expensive to replace.
If your infrastructure is currently full of manual valves and you're looking for a potentially effective solution for sensor-actuated retrofits, Delany plumbing products may be your ticket to success.
Advantages of Sensor Actuated Delany Plumbing Products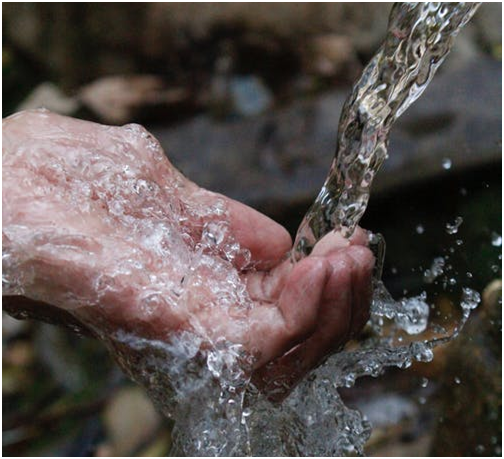 Sensor-actuated flushometers and faucets are not simply about embracing new technology. When compared alongside manual valves and faucets, touchless activation actually carries a lot of benefits.
-Heightened hygiene and cleaner restrooms
Sensor-activated faucets and flushometers eliminate the need for contacting the valve handles, which can help prevent cross-contamination and may be able to help limit the spread of diseases. Since flow rates can be customized, they can help eliminate excessive splashing and promote better maintenance.
-Better water conservation
Again, since flow rates can be customized for sensor-activated models, you can set the rate for optimal water conservation. There's also no possibility that a faucet will be left running, which can help eliminate wasted water.
-Potential energy savings
If a faucet is left running, especially on hot, it will waste both water and fuel - wasteful and expensive. Sensor-activated models can help prevent this.
-Potential for improved accessibility
It's also possible that sensor-activated faucets and flushometers may help improve accessibility in certain areas, potentially assisting your facility with relevant accessibility-compliance initiatives.
Contact Us!
Interested in learning more about how sensor-actuated Delany plumbing products can benefit your organization, or about what options are available to you? Get in touch with our customer service team and we'll be happy to answer any questions you have left. Contact us today and let us know how we can help!