TOTO Plumbing Equipment has enjoyed a long, illustrious history of successful innovation, during which time it has generously contributed to the plumbing industry.
TOTO Plumbing Equipment and fixtures are revered the industry over and many of them are award-winning.
This is also not an organization that is content to rest on laurels. For the greater part of its history, it has continued to deliver, improving on previous iterations of its equipment.
In the modern era, TOTO Plumbing is fearlessly trailblazing the wilderness of innovation by leading the field in touchless fixtures and remote plumbing management technology.
The groundbreaking features of modern TOTO Plumbing Equipment and the TOTO repair parts that support them are integral to and with the company's "Smart Restroom" technology, which expands the IoT, or Internet of Things, leveraging its power to consumers, maintenance managers, and facility administrators.
About TOTO's Smart Restrooms
TOTO's Touchless Commercial fixtures are not only award-winning - they are now compatible with the Internet of Things, thanks to TOTO's collaboration with Georgia-Pacific and KOLO Smart Monitoring Systems.
This easily manageable system tracks device usage and transmits and stores all data in the Cloud, from which it is easily accessible anywhere in the world. KOLO's Smart Monitoring System features an open architecture that is compatible with many different operating systems and third parties, for easy retrieval and management of data.
But what does this mean for facility managers and crews?
What Are the Benefits of Touchless, Electronic Bathroom Fixtures?
●Improving comfort and safety: Many sensor actuated touchless fixtures are only activated when a user is near them. They do not require the user to physically activate or manipulate anything, preventing users from spreading pathogens between each other.
They also prevent users from opening valves too far, creating messes that spread germs even more widely.
Also, managers can potentially remotely set the flow rates as well as the temperatures, preventing users from experiencing scalds or uncomfortably cold water.
●Minimizing waste, saving money: Sensor activated, remotely managed faucets and other bathroom fixtures only work when activated, and the flow rate can be controlled. This, on its own, meters the use of water.
However, remotely controlled touchless fixtures can also never be accidentally left "on" which prevents the waste of water. Businesses and other public organizations waste untold countless gallons of water each year, some of them because faucets are left on. That is less of a concern with touchless systems.
●Potentially easier maintenance: There are still internal valves and sensors that could need maintenance, but touchless systems are largely simplified, and moreover, users cannot access these internal components, shielding them from misuse and abuse, intentional or not.
●Convenience: Not that it's a huge selling point for building administrators and maintenance crews, but it is the case that touchless fixtures are much more convenient for users - be they employees, staff, or customers.
●Instantly detecting equipment failures that require attention or repair: One of the greatest things about sensor-activated plumbing fixtures that can be integrated with technology that makes them easy to remotely manage is that equipment failures can be immediately detected remotely and then rectified.
No more sending maintenance crews on rounds in order to detect problems as they lie. With remote management capabilities, you'll know when and where TOTO repair parts are called for - instantly, from anywhere.
●Monitoring and heatmapping usage habits remotely: Remote management capabilities make it easy to heatmap usage of fixtures. Being able to see how much use a specific bathroom or fixture gets will give you the ability to predict repairs and replacements or even to make sensible facility upgrades.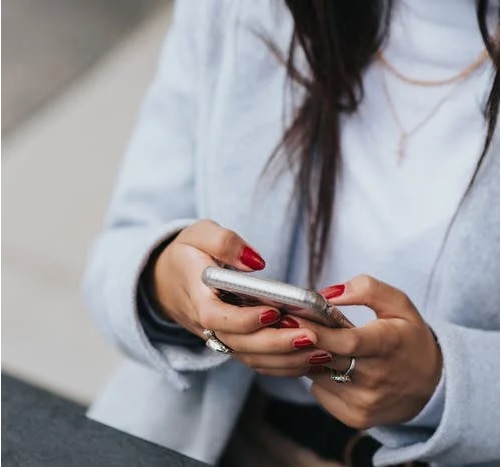 ●Directing the allocation and flow of human resources: Blind scheduling and maintenance are serviceable preventative measures, but they are fraught with inefficiency. Seeing where errors occur and why, in real-time, will give you the ability to optimize the flow of resources and allocate scarce resources where they are most needed throughout your facility.
●Optimize labor and space, and improve maintenance scheduling: Developing optimized maintenance scheduling is much easier with remote management capabilities that show you where and on what days you can expect the heaviest use.
This has significant implications for housekeeping and maintenance staff, and the optimization of scheduling can potentially result in significant cost savings.
Learn More at Quality Plumbing Supply!
Interested in learning more about TOTO repair parts and how TOTO plumbing equipment, paired with the power of Smart Restrooms, can potentially revolutionize your current practices, bringing you a wide range of benefits in the future?
Take a look through our collection of repair parts via the link above. We carry TOTO flushometers, faucets, and repair parts, including flush valves. Get in touch with us if you have any questions about these products, their superior traits, and attributes, or about the value of sensor-activated fixtures and remote management.