For over 140 years, PRIER has developed and manufactured high-quality plumbing products for both residential and commercial applications.
Established in 1881 by an industrious German immigrant, PRIER quickly became a preeminent supplier of plumbing fittings and was instrumental in outfitting the U.S. military in World War II and Korea.
Today, that legacy of dedication continues in the quality of PRIER hydrants. Their slogan "Build with Purpose" says it all, and it's an uncompromising commitment never to deliver - or accept - less than the best.
PRIER Hydrants: Residential
PRIER spares no expense or effort in the production of its residential hydrants, and they are some of the finest in the industry.
PRIER residential hydrants are made with heavy cast brass and copper tubing, as well as with stainless steel and aluminum fittings and accessories.
PRIER stems are durable and secured with ACME threads; the stems themselves are secured at both ends of the valve. This enables PRIER to manufacture hydrants of nearly any length without giving into concerns about rattling, seating, or noise, regardless of the flow.
For what it's worth, PRIER hydrants are also aesthetic marvels, available in not only a variety of standard lengths and inlets but also in a wide range of finishes and plating.
Among the many different hydrant solutions PRIER offers are anti-siphon models, outdoor shower hydrants, irrigation supply valves, hot and cold mixing hydrants, freeze-less and quarter-turn hydrants, and many more.
All in all, these PRIER hydrants, despite the fact that they are designed for residential settings, are designed to last or even outlast the rest of the plumbing infrastructure.
PRIER Hydrants: Commercial
PRIER also specializes in the production of a wide range of industry-leading commercial hydrants, including but not limited to hot and cold hydrants, roof hydrants, anti-siphon hydrants, and many more.
PRIER works directly with those who have boots on the ground - plumbers, contractors, and engineers - in order to design and produce commercial hydrants that save time and money down the road.
Like their residential hydrants, PRIER commercial hydrants are available in a wide range of standard length and inlet options as well as many different finishes, to match the aesthetics of the setting.
Many of PRIER's commercial hydrants are exemplary for the quality and simplicity of their construction. For instance, many of their roof hydrants are made from heavy brass and galvanized steel, and can be easily mounted through wood, steel, and other standard construction materials through a single penetration point.
Many of their simple designs and standard hose thread connections make repairs, where necessary, easier and straightforward, consuming less time and resources along the way.
For ease of installation, operation, and for downright, straightforward dependability and durability, PRIER commercial hydrants stand in the shadow of none.
PRIER Ground Hydrants
PRIER also manufactures a line of ground hydrants that are equally influential in the plumbing industry for their reputability and quality.
Like their roof hydrants, their ground hydrants are relatively easy to install and even easier to operate and maintain.
Their catalog contains a variety of models and lengths that deliver unprecedented functionality. Within their catalog, there are variable flow hydrants, hydrants with lockable handles, and hydrants with vented stem caps for superior drainage.
Their heavy patterns and designs are literally intended to last for years with proper maintenance, and PRIER has even taken great pains to ensure simplicity of maintenance.
For instance, their P-260 ground hydrant doesn't even require the removal of its head to access the internal parts, significantly streamlining maintenance and reducing labor inputs involved.
This hydrant also offers a standard ¾" FPT inlet connection, a built-in backflow preventer, EPDM seals, and full hose threads. Along with its heavy-duty construction of stainless steel, cast iron, and brass, it also features several ergonomic advantages, such as a bucket hook for easy filling.
When it comes to ease of use, ergonomics, streamlined maintenance, simplicity, and durability, PRIER hydrants quite simply set the standard.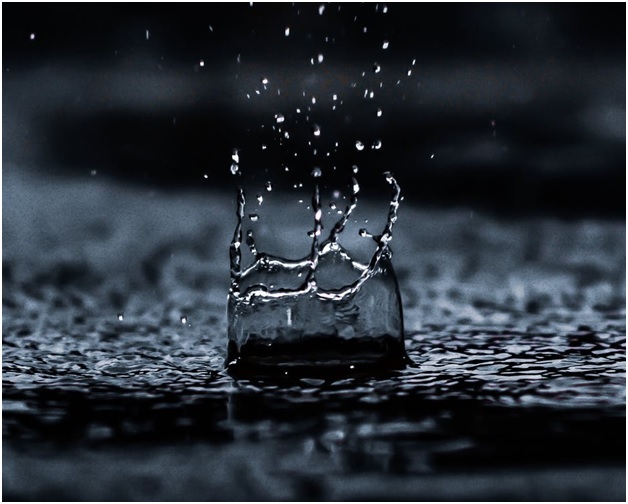 PRIER Hydrants Are in at Quality Plumbing Supply
It's no secret that PRIER hydrants are preeminent in the plumbing industry for quality and dependability. They deliver honest products that perform as promised and they stand behind their work.
Many a home or commercial facility has been outfitted with a PRIER hydrant and complaints are rare if they exist at all. Even so - PRIER stands behind its work as much as we stand behind the PRIER products we sell.
Whether you're looking at replacing existing commercial hydrants or installing new ones for a brand new facility, PRIER hydrants will not disappoint. Few other commercial plumbing equipment manufacturers deliver products that are so ruggedly constructed and feature such straightforward operation.
We carry a wide range of PRIER plumbing products including PRIER hydrants. If you have questions about any of our commercial plumbing products, parts, or compatibility, get in touch with us directly at 1-833-251-4591.