For over 145 years, WADE has manufactured unapologetic, uncompromising drainage fixtures, and has partnered with plumbing distributors to make their commercial drainage products available to the public.
Their catalog includes floor sinks, floor and area drains, drain traps, funnels, and of course, WADE hydrants.
WADE hydrants, specifically, are highly regarded in the industry for their quality, and their catalog includes both mild temperature and non-freeze wall hydrants, hose bibbs, and ground, post, and roof hydrants.
WADE hydrants are manufactured using a variety of high-quality raw materials and many of them can be configured with special finishes.
This is what you need to know before choosing a specific hydrant for a given location.
Excellence and Reliability Start with High-Quality Raw Materials and Peerless Construction
Predominantly, WADE hydrants are made either from cast iron, ductile iron, stainless steel, aluminum, or bronze (including nickel bronze). Special coatings may be applied to each of these different materials (see below).
WADE's cast iron hydrants are compliant with ASTM specifications for Gray Iron Castings and are high in silicon, making them stronger and more corrosion resistant than other grades of cast iron. WADE also produces ductile iron hydrants that are more corrosion resistant than cast iron. Their ductile iron hydrants also have high yield factors and can tolerate shock loading.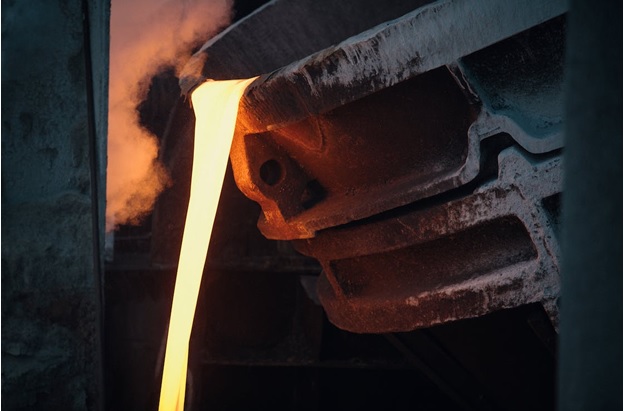 WADE also produces a range of 304 stainless steel hydrants. This is a grade of austenitic stainless steel that has excellent corrosion resistance as well as high ductility and excellent forming properties. These sorts of hydrants are most suitable in corrosion-prone environments.
WADE hydrants are also manufactured in bronze, made either of 84400 or 83600 semi-red bronze which is known for its machinability, resistance to force, and relatively high resistance to corrosion. It can be polished to achieve a high gloss shine as desired.
They also produce hydrants from nickel bronze (97300 or 97600) which is known for its superior strength, appearance, and longer service life. Though it also offers excellent corrosion resistance, a thin layer of oxidation may develop over time, though the satin chrome plating of this alloy will not crack, chip, or peel off.
WADE hydrants are also produced from Grade 319 aluminum, which bears both copper and silicon. WADE's fittings and hydrants made from this grade of aluminum are exceptionally strong, lightweight, and corrosion resistant, making them ideal for strainers and sediment buckets.
WADE Hydrant Coatings
WADE's excellence is not just a property of the high grades of raw materials they use to create their hydrants and hose bibbs. It is also a product of the coatings the company uses in the manufacture of these fixtures. They variously use the following coatings.
WADE's cast iron and ductile iron hydrants are typically finished with enamel paint that resists cracking and chipping and affords a high degree of corrosion resistance to the underlying metal.
WADE also produces three acid-resistant coatings. Their common A.R. coating is a baked-on powder coat that produces a high-gloss finish, long service life, and resistance to impact.
The company also produces an aliphatic hybrid acid-resistant coating known as ArmorClad. This is an impact, abrasion, chemical, moisture, and UV-resistant coating that protects select WADE hydrants in the most extreme, harsh environments.
This coating is dielectric and resistant to all earth elements, including metals and salt spray, making it one of the toughest finishes in WADE's entire catalog.
WADE also produces an A.R.E., or "Acid-Resistant (porcelain) Enamel" coating that bonds to metal at high temperatures and produces an extremely hard coating that is resistant to wear, abrasion, and of course, acid.
In addition, WADE offers a galvanized coating to select cast iron and ductile iron hydrants. The process of galvanization applies a 95% zinc coating using a thermal process. This renders the steel underneath more resistant to corrosion and is suitable in areas with a high risk of accelerated oxidation, such as in coastal and industrial areas.
WADE also offers chrome electroplating options for some hydrants. Their chrome-plated fixtures are brighter and bluer than other coatings and achieve an aesthetically pleasing effect as well as a functional one.
Their process involves applying a nickel plating before applying the chrome, which makes the finished product not only more corrosion and wear-resistant but also aesthetically appealing since most of the reflectivity comes from the nickel. It is, however, not recommended for fixtures used in high-traffic environments.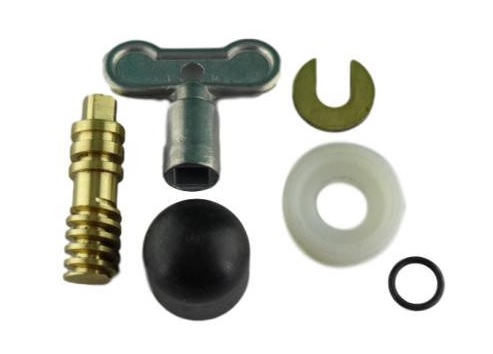 WADE Hydrants & Repair Parts Are in Stock
These are just a few of the quality raw materials and coatings that WADE uses which makes their products superior. For more information, please check out our collection of WADE hydrants and repair parts.
Looking for WADE hydrants and repair parts for your clients? Quality Plumbing Supply is your source for WADE parts and products at great prices.
Can't find what you need or need help with identifying a part? We can help! Just contact us at 833-251-4591 and we will help you find what you need.