From the outside looking in, it might seem like all commercial plumbing fixtures are more or less different shades of the same thing.
This couldn't be farther from the truth, and each manufacturer has spent countless resources (in some cases, over the course of more than a century) to deliver commercial plumbing fixtures that are legally compliant, safe to use, easy to maintain, and generally superior.
In the case of Woodford commercial hydrants, some of the features that add value are as follows. Put your commercial plumbing acumen to the test - did you know about these features of Woodford hydrants?
Woodford Commercial Hydrants Are Tough
Most importantly, Woodford commercial hydrants are physically tough. They must be able to withstand hard use, unforgiving conditions in commercial and industrial environments, and potentially even abuse.
Many Woodford hydrants are made with brass valve bodies that are not only physically strong but chemically resistant, and highly resistant to corrosion.
Others are made with hardened stainless steel stems that resist damage even in the face of unforgiving conditions and hard use.
Woodfords X34 Freezeless Yard Hydrants set a good example for toughness. These feature one-piece variable flow plungers that offer a large cushion-type seal that is durable and long-lasting.
Commercial hydrants made with these sorts of variable flow plungers are designed for long life - and assure a positive shut-off, even when foreign particles are present.
Similarly, Woodford's R34 Freezeless Hydrants feature all-metal construction, with no plastic parts. They're made with brass valve bodies and hose nozzles as well as galvanized steel pipes. These also feature graphite packings for superior lubricity and are outfitted with tamper-proof locks that can be padlocked in the closed position.
So if you're looking for tough commercial hydrants, Woodford has written the book on that.
All Soldered Joints Are Lead-Free
Lead in drinking water has been a concern for many around the country for quite some time. These concerns have in part helped to catalyze the United States Low Lead Law of 2010.
Granted, the law makes exceptions for certain fixtures that are used for industrial and commercial fixtures, but Woodford commercial hydrants make the grade. Many of them which feature soldered joints use only lead-free solder.
Adjustable Packing Nuts Featuring EPDM Packing
Many commercial hydrants are made with a special part called a packing nut that can be used to adjust the tension and alignment of the hydrant's rod. If the rod comes out of alignment and there is a minor leak, often the situation can be addressed with a simple adjustment of the packing nut.
Some Woodford commercial hydrants are made with EPDM packings that are extremely durable and reliable. There are a few good reasons for this, all of which are related to EPDM's unique qualities.
EPDM, or ethylene propylene diene monomer, constitutes a class of synthetic rubbers that are resistant to water, sunlight, ozone, heat, ozone, weathering, and age. This makes EPDM surprisingly long-lasting and durable.
Notably, and most importantly, EPDM remains remarkably flexible at low temperatures, making it highly useful in situations exposed to extreme cold - especially for the purposes of making an adjustment to a packing nut to stop a leak.
Many Woodford Commercial Hydrants Are Frost-Free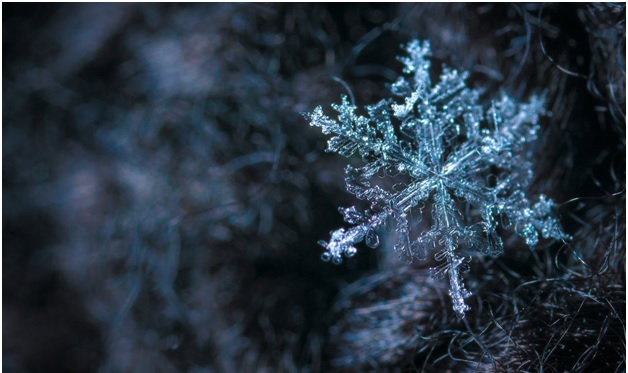 It is imperative for many sorts of commercial hydrants to be frost-free, in order to prevent frost damage and minimize costs associated with maintenance and winterization.
Fortunately, many Woodford commercial hydrants feature a frost-proof design. Some of them are angled, allowing water to flow out of them when shut off; others feature a plunger that opens a drain when the hydrant is shut off, allowing water to drain and preventing freezing.
These sorts of Woodford yard and wall hydrants are useful for delivering an immediate water flow, even in sub-zero temperatures, and can be useful for cleaning equipment, irrigation, watering livestock, and much more.
Select Woodford Models Feature Vacuum Breakers or Anti-Siphon Features
Certain Woodford commercial hydrants also feature vacuum breakers and anti-siphon features that can prevent backflow, improving overall safety.
Wherever there is a vacuum in a plumbing line, it can create negative pressure that draws water back through the line in the reverse direction. If the water in the lines is intended to be potable, this situation can create very dangerous contamination, rendering the water unfit for consumption or use.
Fortunately, many Woodford hydrants are specially equipped with features to combat these risks inherent in plumbing, increasing public safety.
We Carry Genuine Woodford Commercial Hydrants and Parts
Looking for genuine Woodford commercial wall and yard hydrants? We carry both as well as parts for repairs.
Take a look through our catalog and get in touch with us if you have any questions about features or need assistance identifying a model or its associated parts.
Then, create an account with Quality Plumbing Supply so you can start saving, and stock up on the Woodford parts you and your customers routinely need to complete installations or make repairs.